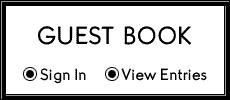 The NO - Talking Policy

      The students will be encouraged to maximize their time.

"When someone is talking next to you, they are taking your energy and focus from the painting."  Everyone likes this policy because it allows each student to feel like they can concentrate and can get their work done.

            This is what goes in my mind before I paint,

           1. Do I want to create a soft mood or dramatic.

           2.  What do I want to say with my colors, values?

           3.  Where is my energy going? Movement?

           4. Where is my "focal point" and much more.

          There is more to painting than just " technique"

        Please take notice!

When you come to the workshop you will notice that this is a place for: 

  Being respected as an Artist,

  Being prepared for NON-STOP work,

  Watching lots of demos,

  Asking hundreds of questions, and

  Lots of hands on sessions.                    ALSO, there are no male or female        artists in my workshops......just             CREATIVE PEOPLE that come to         learn something NEW!

 If you like a workshop were there is a lot of people working and not talking, this is for you!

Things you will learn in the workshop

Distinguished

Art Educator

"Joe Fettingis uses and recommends Arches papers

exclusively"

    -    2017 Schedule

         2017 schedule

​         Turkey Run Indiana

          May 5-6 2017

" This will be my last workshop in 

   Turkey Run" Do sign up early.

   Goshen IN  May 19-20 2017

" This is a great place to take

a workshop"

Green Bay WI     Aug 18-19

Charlotte NC

June 12-14 2017

For more info on any

           workshop use the

           e-mail.....best way to get a 

           hold of me.

 Jfettingis@comcast.net

New phone

574 702 2021

How to understand and work with colors and values / How to control the moisture on your brush and your paper / How to glaze the colors / how to move the colors to create balance and movement / working on designing your composition and so much more!

  The on line-store

  Hundreds of students have order my brushes and colors.

re to add text.

 The Canson company makers of the Arches paper has named Joseph Fettingis nws

         " Distinguished Art Educator" 

 Mr FETTINGIS is also a Signature member of the National watercolor society!